About Robin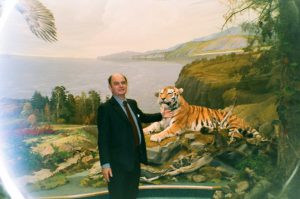 I have been working in Russia since 1993, constantly since 2002. I was born in London, England.
A leading expert, writer and experienced practitioner of IFRS, a highly-qualified and experienced university professor, management accountant, prolific author, financial director, trainer and consultant.
I have been writing these books since the first edition in 2003.
If you would like help with IFRS, please contact me at rjoyce1011@aol.com
About Gulnara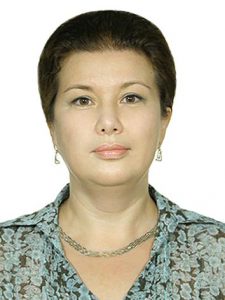 Gulnara Makhmutova lives in the city of Ufa, working in the banking industry for 27 years.
She has extensive experience in various areas of banking activity – analysis and planning, budgeting, reporting on IFRS and RAS, banking risks, credit, foreign exchange controls, work with securities.
Since 2010, she has managed the translation and adaptation of the IFRS for Russian-speaking users, as well as the editing of articles and IFRS benefits.
The books have been recommended by the Ministry of Finance since 2003.
Gulnara is open to professional job offers.
Gulnara has provided the Russian versions of these books every year since 2010. I would like to thank her for providing her time and expertise every summer to maintaining the largest library of free IFRS books in Russian available for download.
IFRS WORKBOOKS (History and Copyright)
(1 million downloaded in more than 120 countries)
This is the latest version of the legendary workbooks in Russian and English produced by 3 TACIS projects, sponsored by the European Union (2003-2009) and led by PricewaterhouseCoopers. They have also appeared on the website of the Ministry of Finance of the Russian Federation.
The workbooks cover all standards of IFRS based accounting. They are intended to be practical self-instruction aids that professional accountants can use to upgrade their knowledge, understanding and skills.
Each workbook is a self-standing short course designed for approximately three hours of study. Although the workbooks are part of a series, each one is independent of the others. Each workbook is a combination of Information, Examples, Self-Test Questions and Answers. A basic knowledge of accounting is assumed, but if any additional knowledge is required this is mentioned at the beginning of the section.
Having written the first three editions, we continue to update them and provide them to you free to download. Please tell your friends and colleagues. Relating to the first three editions and updated texts, the copyright of the material contained in each workbook belongs to the European Union and according to its policy may be used free of charge for any non-commercial purpose. The copyright and responsibility of later books and the updates are ours. Our copyright policy is the same as that of the European Union.
We wish to especially thank Elizabeth Appraxine (European Union) who administered these TACIS projects, Richard J. Gregson (Partner, PricewaterhouseCoopers) who led the projects and all friends at bankir.ru for hosting the books.
TACIS project partners included Rosexpertiza (Russia), ACCA (UK), Agriconsulting (Italy), FBK (Russia), and European Savings Bank Group (Brussels).